St Michael and All Angels
Carbon Literacy Course Part 1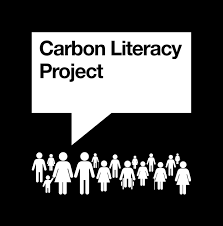 Wednesday, 25 January 2023

7:00pm - 9:00pm

St Michael and All Angels
About
What is the Carbon Literacy Course?
It is a short course that provides an awareness of the carbon dioxide costs and impacts of everyday activities, and the ability and motivation to reduce emissions, on an individual, community and organisational basis. The Carbon Literacy Project is an internationally recognised organisation who the National Church of England have partnered with to design a bespoke course, which aims to encourage and equip Christians to respond to the climate crisis as people of faith. This course is publicly available, and we welcome people of any or no faith.
Why should I take part?
The Carbon Literacy Course is interactive, interesting and impactful. Peer learning is key to Carbon Literacy, so there will be lots of time for discussions, group work and questions with the other members of the course. We hope you will leave each session having learnt something new, feeling inspired and hopeful. And last but not least, it's actually fun!

Please make your booking through this web page. We charge a small fee of £3 for the course, to help cover costs. If you can, please pay through this booking site: https://givealittle.co/campaigns/ee31b814-1431-4b6b-90f4-9eb24fa198ec Your booking will help us to know how many people are coming. Please feel free to invite friends to book too. People who turn up on the night without a booking will be welcomed too.